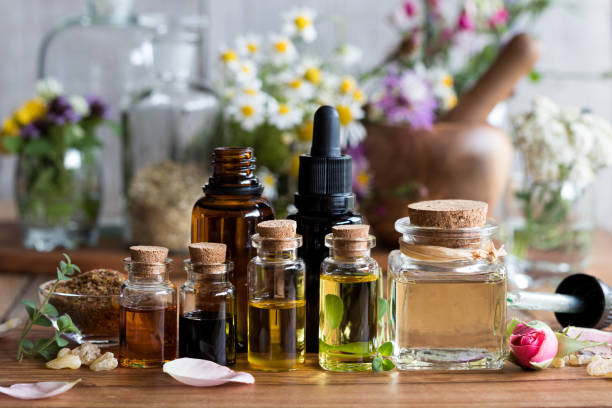 Essential Oils – What You Need to Know Before You Purchase
If you have been around for sometimes, you know the popularity of essential oils has reached an all-time high. They have categorized under complementary and alternative medicine groups thanks to their tried and tested efficacy both topically and when ingested. Essential oils are incredibly potent oils that are extracted from plants. The beauty of essential oils is the fact that they are so potent, so they capture the scents, flavors, and thus all the beneficial properties of each particular product. Essential oils are popular today in hair, skin, and health care products and have also been proven effective when it comes to aromatherapy. Before you get started with the use of these potent oils full of so many beneficial properties, there are a few cardinal rules and basics you have to keep in mind, especially on how to use them.
For starters, because of their potent nature, they can burn your skin or scalp when used directly onto the skin. It is no wonder you are advised to mix an essential oil in what is referred to as a carrier oil. Some of the best-known carrier oils in the world today are coconut or jojoba oil. It is also imperative that you do your research properly to know the right dilution policy to follow when it comes to the use of essential oils. You don't want to dilute too much to the point of losing its potency; neither do you want to use too much of it since it can be highly toxic.
Speaking of toxicity, it is important to ensure you do thorough research, especially if you plan on using an essential oil internally. Most essential oils are toxic in nature hence shouldn't be ingested unless under specific instructions. Knowing this information beforehand can help you make the right decision, especially when it comes to purchasing. There are essential oils that are food grade in nature, and others are for topical application. The third important point to take note of when it comes to buying essential oils is to ensure you are buying pure and authentic essential oils. Just because an item has been named as an essential oil doesn't necessarily mean its content is exactly that. With so many dubious people wanting to reap where they did not sow. Wouldn't it be nice to know you are buying exactly what you are paying for?
Luckily, there are reliable online stores entirely dedicated to the sale of 100% authentic and pure essential oils. It needs no mentioning the perfume oils and knock-off versions of essential oils do not contain the same benefits as the pure ones. This is especially true when looking for aromatherapy essential oils when you want to get the benefits of both the smell and the active ingredients. Luckily, pure aromatherapy essential oils are not just potent but also long-lasting since a little goes a very long way. Do your research to know the endless benefits of these highly potent products from nature and find a reputable source, and you will be totally sold out to aromatherapy essential oils for life.